HUTT VALLEY & WELLINGTON PLUMBER, GASFITTER & DRAINLAYER
Professional Plumbers For All Your Plumbing Needs
HUTT VALLEY & WELLINGTON PLUMBER, GASFITTER & DRAINLAYER
Professional 
Plumbers For All Your Plumbing Needs
Your Expert Certified Plumber, Gasfitter & Drainlayer
With a passion for excellence, Plumb-Bing provides a fast, friendly, reliable and honest service for our clients across Upper Hutt and the wider Hutt Valley. If you want a quality job done the first time, our friendly team can help. Whether you need plumbing work done in your bathroom, gasfitting for your kitchen or some drainlaying around your property we will be there to do the job to the highest standards.
Plumb-Bing
All Over The Wellington Region
Plumb-Bing are your highly skilled registered tradesmen servicing Upper Hutt, Lower Hutt and Wellington. Our team have the knowledge and expertise to perform plumbing, gasfitting and drainlaying jobs to the highest of standards. From leaking taps to full house renovations and new builds, we have you sorted. We will be by your side and can help with designing and solving complicated issues. Plumb-Bing is committed to providing the highest quality service to all of our clients!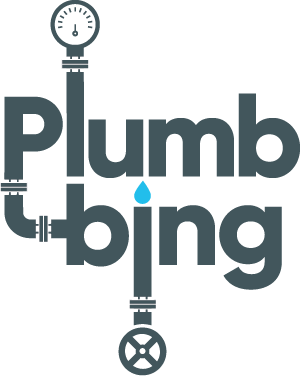 Testimonials
Great service and quality. They did both my Kitchen and Bathroom installations. Wouldn't hesitate to call them again. Great job!
Char see (charchar)
2021-12-26
Steve and Co were recommended to us when we were installing a new kitchen and they did not disappoint. They were friendly, professional and proficient in their work. Willing to go above and beyond, they were an integral part of the team that helped us to have the kitchen of our dreams. Can't thank you enough Steve. Definitely recommend to everyone 👌
Very impressed with all the jobs, included replacement of our water pump. Steve did us very good service and excellent communication from start to finish. Highly recommend to others.
Heidi Garrett Cannell
2021-08-12
I totally recommend Steve and his team at Plumb-Bing Ltd. I have had the team complete work multiple times at my home including a laundry refit, toilet installation, blocked drains and hot water gas installation to name a few. Steve is very responsive and I know I can trust him and his team to do a great job that meets my requirements. He prides himself in his team's work and is proactive in problem solving whatever the issue. Huge thanks!
Plumb bing worked on our central heating system, tank water system and carried out other general plumbing work. They gave a thorough explanation of the work required, arrived when they said they would and carried out all work to a very high standard. I highly recommend these guys. Thanks for a job well done 🙂
Karen Sinclair
2021-08-09
Steve and the team do an amazing job, so quick at responding to our needs, always ontime, great workmanship and great price! Will only use Plumb-bing going forward
Steve is a true professional, punctual and hugely knowledgeable in both plumbing and gas fitting. We have had him round several times now - he's a hard worker and always gets the job done to a very high standard. We have since recommended him to family and friends who have also sung his praise. Great guy to deal with!
Rachael Kearns
2021-08-09
Steve and his team have been awesome to deal with. Have used him for several years on my rental and private property. Friendly, honest service.
Always great to deal with. Friendly and gets things sorted with minimal fuss. Explains what needs to be done and keeps it straight forward. Work I have had done drainage issues on my section, water coming through wall under house, and re pitching some pipes below ground level that was flooding. Highly recommend 👌
Plumb-Bing is here to help you with your next plumbing, gasfitting and drainlaying job. Don't hesitate to get in touch with our friendly team to discuss your needs and engage the services of a trusted company in the Hutt Valley and Wellington region!